Yoga is one of the most widely used practices within the modern world, and more people are enjoying the benefits every day.

Gently pushing the body using a series of poses, accompanied by meditative breathing and reflection has allowed a lot of people to achieve a better quality of life as well as improve their self-awareness.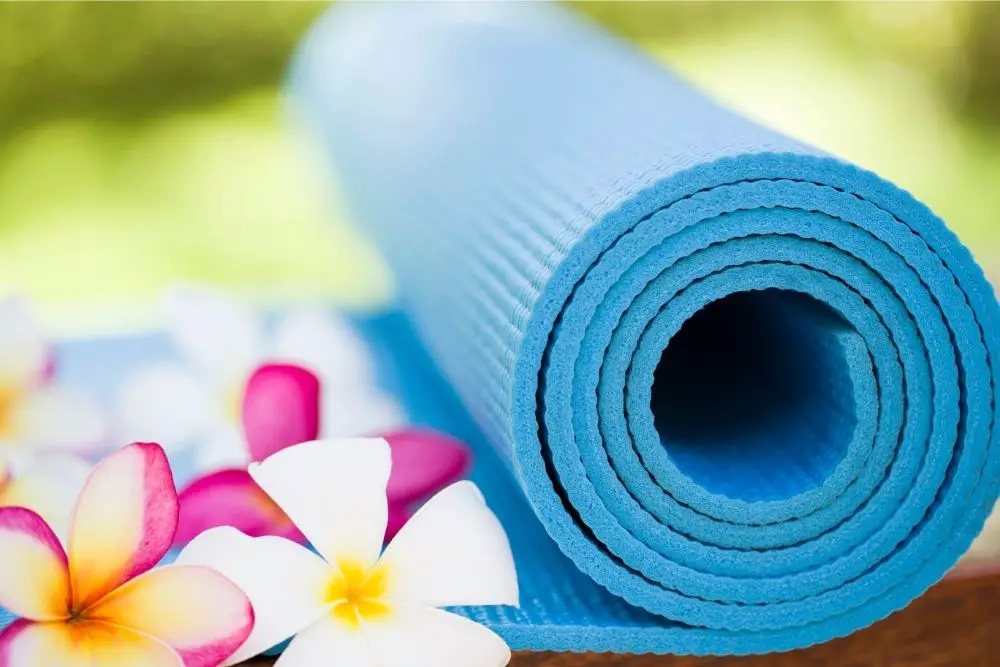 Many people who enjoy the regular practice of yoga understand the importance of a high-quality mat, which is why they will turn to Manduka.

This is a quick guide covering everything you need to know about cleaning the Manduka yoga mat, as well as what you should avoid. 
Manduka
Manduka is a high-quality brand of yoga mats that have been made to last a lifetime. This means that taking regular care of it can make it last forever.

Because people have different preferences and use yoga mats for different purposes, there are several designs that come in different materials.
This means that there are different recommended cleaning methods that you can use to keep your yoga mat fresh. 
There are four main materials that are featured in Manduka's yoga mats.

These are a closed-cell material used in the PRO series, a closed-cell natural rubber that appears in the eKO series, an open-cell PU and rubber combination seen in the GRP series, and finally, the TPE closed cell used in the Foundation series.
Because a lot of the mats feature closed-cell material, they can be thoroughly cleaned after each use without causing a great deal of damage to the surface.

However, the open cell material featured in the eKO series needs a little more attention. 
Vinegar
This isn't recommended for use on Manduka mats with opalescence or shimmer as it can dull the finish and compromise the quality of the product over time.
There are plenty of natural products on the market, but it is recommended that you avoid scrubbing your mat because this tends to cause damage to the surface. 
Clorox Wipes
While it might seem like the most obvious route to use disinfectant wipes to clean your yoga mat, they aren't always the most effective solution.

Because of the material the Manduka yoga mats are made out of, they need additional care to ensure that lifetime guarantee.
The active ingredients in disinfectant products can cause some damage to the surface of the yoga mats, which is why it's recommended that you choose natural methods of cleaning your mats. 
Manduka Yoga Mat Spray
It is recommended that you invest in a yoga mat cleaner that has been developed specifically for Manduka mats to avoid causing any aging or wear and tear to the mat that can gradually lead to more substantial damage.
The Manduka mat wash has been carefully created to preserve the quality of the yoga mats while preventing any unpleasant odors or bacteria from growing. 
How To Clean
In order to keep things as sanitary as possible, spray your mat liberally with the Manduka yoga mat spray, or simply use warm water if you don't have the mat spray.

The great thing about the Manduka mats is that they do not need to be scrubbed liberally in order to get clean.
Bacteria growth and odor development are naturally prevented because of the material that they are made out of.

This means that you just need to spray the mat, and then let it air dry or sit in the sun to completely dry.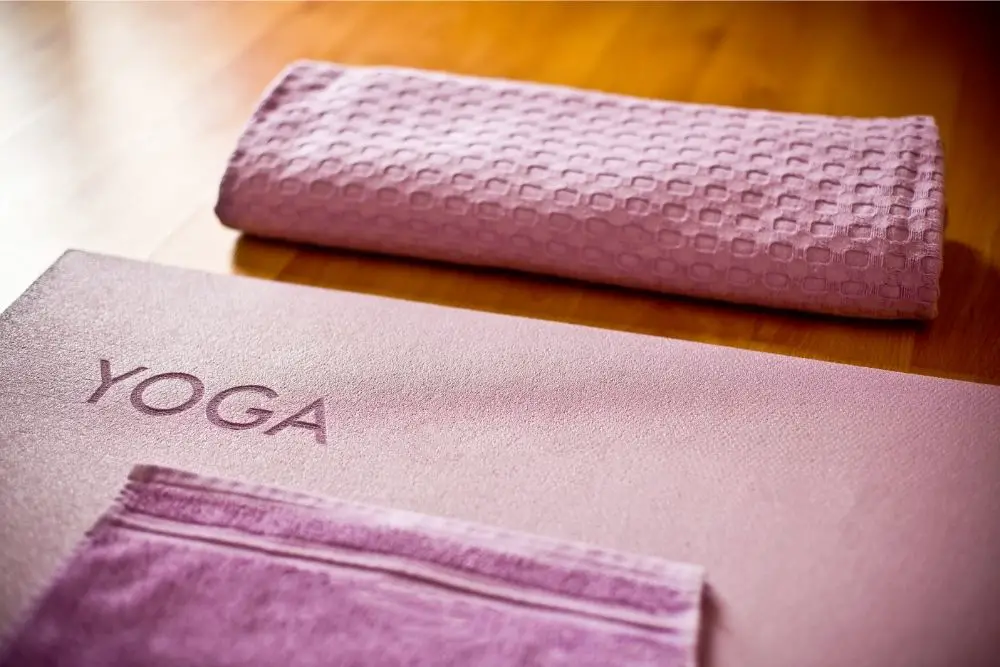 Frequently Asked Questions
Q: How Often Should My Mat Be Cleaned?
A: It is recommended that you spray your mat after every use, or after a particularly sweaty session. This prevents any of your sweat from settling on the mat that can result in an odor developing over time. 
Q: Does The Mat Spray Really Work?
A: Yes! Because of the essential oils and natural blend of ingredients in the Manduka mat spray, it is all you need to keep your yoga mat in pristine condition. There is no need to liberally scrub your mat, because of what Manduka mats have been made from they will naturally keep themselves clean as long as they are in good condition. 
Q: How Can I Care For My eKO Mat?
A: Try to keep this mat away from direct sunlight. Because of the different rubber used, it is often more temperamental than the other series. You can find Manduka's Natural Rubber Yoga Mat Restore online that has been designed for use on natural rubber mats.
Spray generously onto a dry mat and let it sit for five minutes. Then, gently wipe the product away using a clean, dry cloth. 
Q: Should I Salt My Yoga Mat?
A: If you don't have the time to break in your new Maduka PRO mat, you can try giving it a salt bath so that it is less slippery. This works by breaking down some of the surface of the mat in order to make it easier to grip.
However, the best way to break in any mat is to keep practicing on it. Do not salt any mat that is made out of a porous material, because it can cause damage to the surface and risks compromising the quality of the mat. 
Summary
There are a lot of things that you should consider when you want to clean your Manduka yoga mat. These include which series it is a part of because this will determine what it is made out of.
Once you know whether your yoga mat is porous or not, you can figure out the best way to keep it clean and disinfected.

Another thing to consider is if you want to use salt to break in your yoga mat. This is important because it can lead to additional damage to the mat's surface.
It's important to avoid making unnecessary damage to your yoga mat because it can compromise the structure, and even risks losing Manduka's lifetime guarantee that comes with most of their products.