Here we are! The most practical list for you to find the most useful meditation gear that you will desire to acquire to create a meditation space that vibrates to the frequency of you! The beauty of meditation is the fact that it can be practiced anywhere and at anytime. As you find yourself becoming more consistent and dedicated in your practice you will learn that having a designated space for your meditation is going to be most ideal and effective for your growth.
It also really helps with consistency. Like having a studio as an artist or a workshop as a carpenter. Every practice needs its space.
Each item will be covered with different details of each option including your meditation chair and blankets and ambient options like fragrances and statues. I will help guide you towards constructing a meditation space that will be unique to you with its own spiritual significance.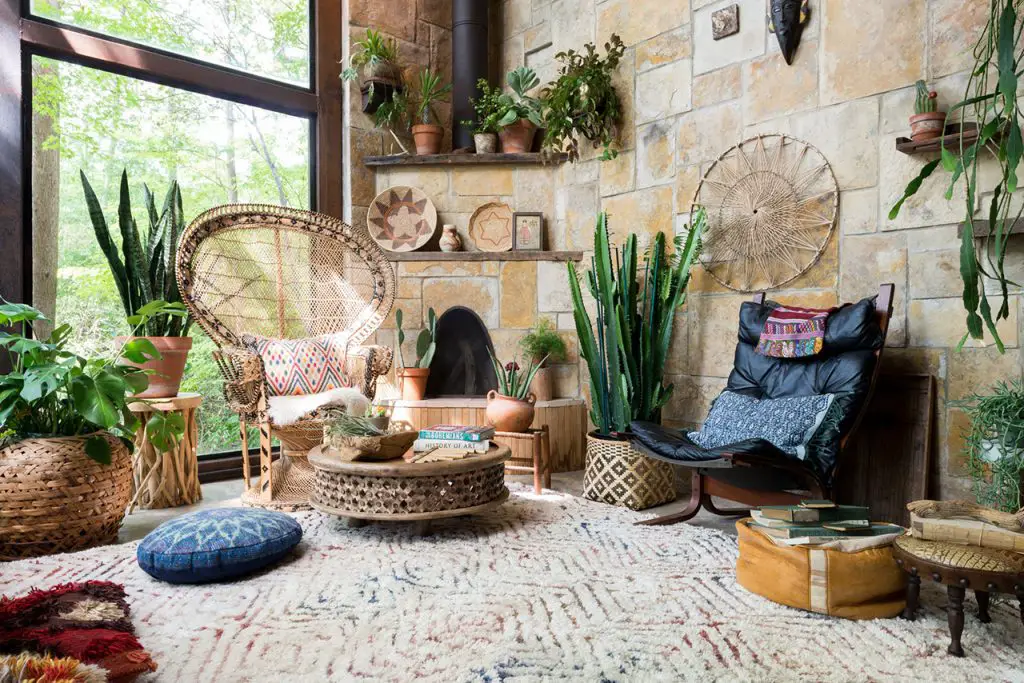 Meditation Seats
There are a few different options when it comes to what you will actually sit on. These are a few of the most popular seating options with my favorite options for each one.
Meditation Cushion
The round, buckwheat-filled, cushion called a ¨zafu¨ is the most traditional and well-known item when it comes to meditation. It is a basic circular cushion that is designed to provide you with ergonomic support for your body. This Buckwheat Meditation Cushion is a simple cushion and provides you with a travel-sized option to meditate anywhere.
You can also choose to get this same cushion in the alternative crescent moon shape. This shape offers more support for your knees and hips while you meditate.
Meditation Bench
A meditation bench known as a ¨seiza¨ bench is a meditative seating option that gives you the ability to kneel comfortably while meditating. I personally prefer having the option to switch between both the seiza bench and zafu cushion when I am going to meditate.
The Acacia Wood Seiza Bench provides you with a wide seat to sit on and has a cushion included. I would recommend getting a small cushion to go with your bench if you choose another bench. After an hour of sitting, the hardness of the wood can become quite uncomfortable.
Meditation Chair
The final option that people choose for their meditation practice is a full-sized meditation chair. This does eliminate the travel-capacity of your meditation seat but it makes up for it with additional padding and space for sitting comfortably.
The Gaiam Rattan Meditation Chair is an amazing option that gives you complete ergonomic stability. This chair also provides a measure of back support in case you are experiencing trouble or pain in your back. You won´t be moving this chair around with you much but you will find your meditation to be a much more pleasurable experience!
Meditation Blanket or Shawl
It is always nice to have your own meditation blanket or a shawl to practice with. The cloth offers a small amount of support to your back while meditating but also provides protection against the chilly elements around you.
Each blanket or shawl is different and finding the unique one for you will create a bond for life! It is silly, I know, but it does happen. I personally carry a Mexican Yoga Blanket with me almost everywhere I go. It serves as an additional bolster or pillow in yoga and also to rest under when yoga practice is complete.
I, of course, will wrap the blanket around me for meditation and also for casual wear if it is colder. It is much more comfortable than a coat. I also use a Tibetan Meditation Shawl that I acquired in the streets of Dharamshala, India that is made purely of yak wool. The shawl is light and beautifully woven and provides a far greater amount of warmth than you would imagine at first look.
Fragrances and Scents
The effect of sensual aromatic fragrances flowing through your space can have an immense effect on opening up your consciousness. It can be effective to consider adding different elements of smell that you can experiment with during your practice! The options I provide you here will all be made of natural, pure, and organic materials to keep it as clean as possible.
Incense Sticks
Incense sticks are made in a few different ways. The material is rolled onto a stick, usually called a bamboo core. However, these bamboo core produce extra smoke when they are burned causing unnecessary irritants to enter your nostrils.
Using an incense brand like Nippon Kodo´s Morning Star Sandalwood will provide you with a low-smoke and high fragrance experience. These incense sticks are sourced from Japan and the company Nippon Kodo is well-known for using only natural materials in their incense. The lack of a bamboo core in their products gives you the low-smoke result that you desire.
Scented Candles
In scented candles, you want a candle that is going to fill the room with fragrance but without any synthetic or toxic ingredients. Some candles are made out of a toxic synthetic material called paraffin which is a petroleum-based product. It would be wise to avoid these!
These Luxury Scented Soy Jar Candles are manufactured by an eco-conscious company that strives to deliver quality products without harming Mother Earth. The candles are made purely of soy and produce a luxurious scent of your choosing. These include blueberry cobbler, lemon biscotti, cedarwood infused mango, vanilla oak, and more!
Essential Oils
The world of essential oils is vast and exciting. Diving into here can become a whole second project on its own. Each essential oil is derived from the individual plant by basically being squashed and heated and collected in the form of distillation or vapor. Each essential oil has its own uses and you can dig through our Guide on Essential Oils to obtain characteristics and effects of the popular essential oils.
If you are interested in getting essential oils right now you can look at ArtNatural´s Essential Oil 12-Pack. ArtNatural´s has confirmed testing done on all their oils to validate the purity of their ingredients.
To use the essential oils in meditation you can apply them topically, but be careful! Some essential oils, like peppermint, can burn and it is important to know the details of the one you are using. Another popular way to use the oil for their fragrance is through an essential oil diffuser like UrPower´s Essential Oil Diffuser.
I would recommend experimenting with different oils and different combinations within the diffuser to see which ones work best for you!
Meditation Timer
Using a meditation timer will help you keep your practice within a segment of time or help you in extending your meditation practice. It will allow your mind to free itself of the constricts of maintaining a concept of time because you will know that it is already being handled. You can always download a Meditation Timer App on your phone to get started right away, too!
All items in meditation are designed to reduce and eliminate distractions while also assisting in managing certain thought processes that are inevitable and global…like time! The iHome Zenergy Meditative Light & Sound Timer brings a soothing, calming light to your space and plays soft and gentle sounds to bring you out of your meditation practice.
As you meditate or fall into sleep this timer will also drift off to sleep becoming dimmer and quieter as your consciousness floats away…
Meditation Statue
When you are creating your peaceful, ambient meditation space you may consider adding in a meditating statue to bring forth a particular energy. There are many different meditating poses that the Buddha can be sculpted in that all express different types of energy. The Alpine Meditating Buddha Statue gives you a Buddha that is sculpted in the standard lotus position with his hands resting in his lap.
There are also other buddhas! The Laughing Buddha Statue brings vibrations of love and joy into your area and you may prefer this over the calm, resonating vibrations of the Alpine Buddha Statue.
Books
There are many great books that will help you dive into the world of meditation while helping you gain broader perspective and insight into the practice. The Headspace Guide to Meditation and Mindfulness is a wonderful book on meditation that gently introduces you to the beginning concepts of meditation and mindfulness.
A personal favorite of mine is The Mist-Filled Path: Celtic Wisdom for Exiles, Wanderers, and Seekers. This book is more closely related to the culture behind Celtic shamanism and their beliefs. It has less to do with practically applying meditation and more to do with the way you view and interpret the world. This book teaches you to see the sacred energy in all things and to respect and connect with Mother Earth.
If you are looking for something a little artsier you can always enter the world of meditative coloring books! Some fun coloring books, like The Good Vibes Coloring Book, help you practice mindfulness while you playfully color in the intricate and calming designs.
All setup.
Now you should be set up with everything you need to have your own unique and personalized meditation space! As you continue along in your journey you may find other items that come to you that you wish to add into your meditation practice. Do what feels right! It is usually best! Stay consistent and meditate well, my friends.