Zhou Nutrition is a leading wellness company that is recognized for producing high-quality supplements that are made from unique and effective formulations designed to improve health.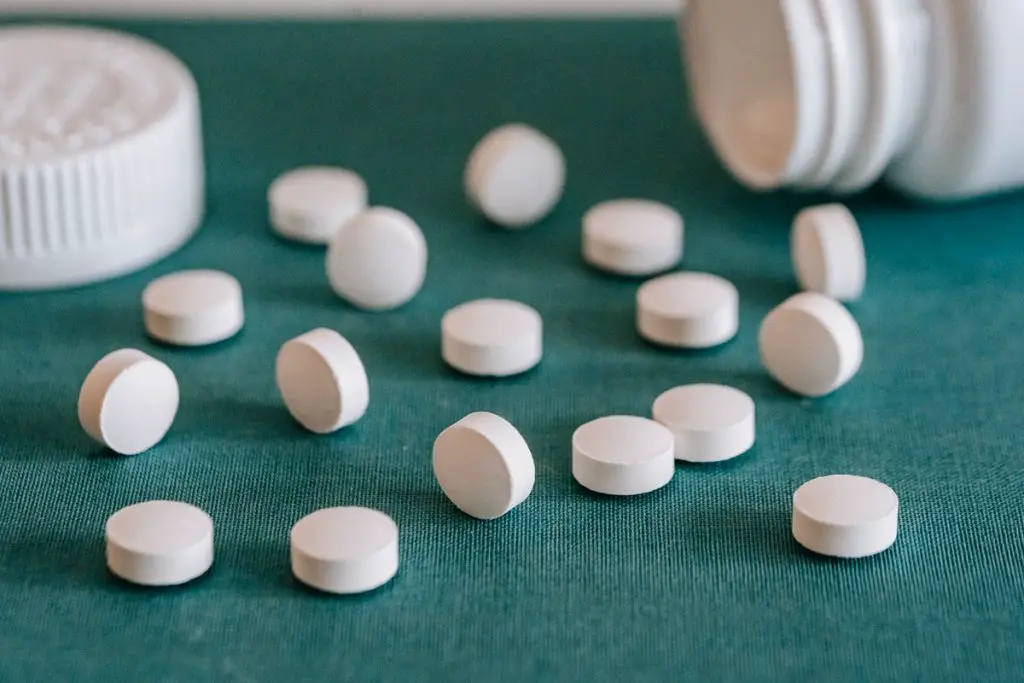 Zhou is amongst one of the many health supplement providers in a highly saturated market.
So, what makes Zhou Nutrition stand out amongst the rest?
This article will review the effectiveness of Zhou's products, performance, and ethics.
Who Are Zhou?
Zhou Nutrition is a leading nutritional supplement manufacturer.
Zhou is a Utah-based brand that is dedicated to improving wellness.
The company currently distributes its products through retail outlets and online stores and it is an internationally recognized brand.
What Sets Zhou Apart From Other Supplement Brands?
The key difference between Zhou and other brands is their focus on providing high-quality products with innovative and effective formulations.
The company is committed to offering supplements made from rich ingredients that are backed by the latest research.
They strive to create products that embody a combination of wholly natural nutrients and science-backed formulas.
They effectively stand to bridge the gap between Eastern herbal therapies and modern science.
How Do They Make Their Products?
Zhou uses only 100% pure raw materials sourced from reputable suppliers.
Their manufacturing process involves using science-backed formulas to ensure that all vitamins and minerals are delivered at their highest potency.
This ensures that users get the best possible results.
What Products Are Available?
Zhou Nutrition offers a wide range of different types of supplements that stand to hold a variety of health and wellness benefits.
Their selection of products comprises of:
Gummies
Liquids
Capsules
Powders
How Do Zhou Nutrition Supplements Work?
Zhou believes that it is important to provide consumers with a wide range of options when choosing supplements.
That's why they offer a variety of products including energy boosters, weight loss aids, immune system boosters, mood enhancers, brain boosters, muscle builders, and detoxifiers.
Each product contains an array of powerful ingredients that work together synergistically to deliver maximum benefits.
The ingredients contained in each product are backed by scientific evidence of their potential as beneficial supplements.
Are There Any Side Effects Or Risks Associated With Using Zhou Nutrition Supplements?
There are no known side effects associated with using Zhou Nutrition Supplements.
However, you should always consult your doctor before taking any new supplements.
It's always important to read the labels carefully and follow directions.
If you have any questions regarding the ingredients present in Zhou products, be sure to consult a healthcare professional before adding any new supplements to your daily routine.
What Is Zhou Nutrition's Approach To Ethics?
The company is committed to making sure that all its products meet strict standards before they are released into the marketplace.
This ensures that each product meets the highest possible standards.
All their products are also manufactured under GMP (Good Manufacturing Practice) standards.
These standards are used to ensure that the products meet the required standards for safety and efficacy.
All of their products are tested for quality assurance purposes.
Zhou Nutrition is also ISO (International Organization of Standardization) accredited.
This is an independent non-governmental organization that is highly respected as it ensures that the companies it governs create products that meet their exceptionally high standard of quality and safety.
To achieve this accreditation, companies must undergo rigorous testing processes to ensure that they are of the highest standard.
Zhou Nutrition's View Toward Transparency
This company is geared towards transparency.
Each of their products is third-party tested and accredited by reliable and respectable firms.
They make sure that their customers can easily access information about the products they sell.
This includes details such as the manufacturer, ingredients, dosage, and more. In addition, they also publish detailed reviews on their website.
This allows customers to learn more about the products and decide whether they want to purchase them or not.
What Are Some Key Features Of Zhou Nutrition Products?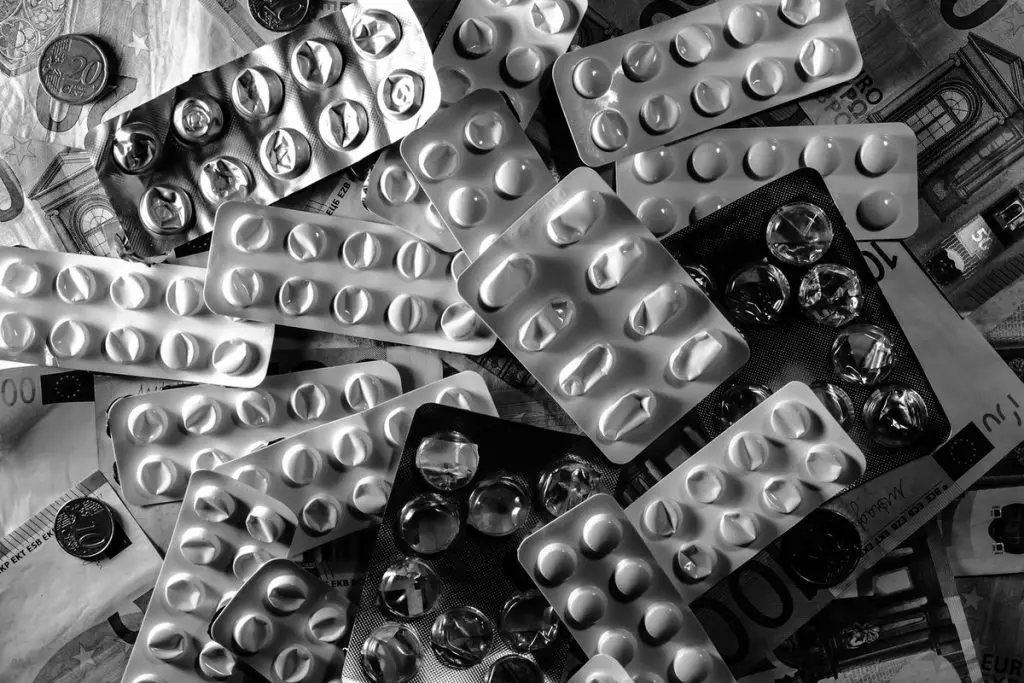 Each of the products offered by Zhou Nutrition has been formulated to address specific health needs. For example, some of their products include:
Energy Boosters
These products contain natural compounds that increase energy levels while helping to maintain healthy blood sugar levels.
Weight Loss Supplements
These products help burn fat and promote weight loss.
Immune System Booster
These products boost immunity and fight off infections.
Mood Enhancer
These products improve mental clarity and focus.
Brain Booster
These products enhance memory and concentration.
Anti-Aging
These products reduce signs of aging and protect against free radical damage.
Hormonal Balance
These products help balance hormones and regulate menstrual cycles and boost libido.
Healthy Heart
These products help lower cholesterol and prevent heart disease.
What Ingredients Are Used And What Is Their Effectiveness?
Zhou Nutrition prides itself on creating products made using high-quality ingredients that studies show possess compounds that work to fuel the body and the mind.
All of the ingredients present in products are thoroughly tested and lab-verified to ensure their effectiveness and potency.
Benefits Of Zhou Nutrition Supplements
If you're looking for an alternative to your current diet or supplement regime, then you need to consider Zhou Nutrition.
Their products are formulated using some of the most potent and effective ingredients available today.
Not only do these products contain powerful antioxidants, but they also contain other nutrients that help boost your overall health and wellness.
Here are just a few of the many benefits that you can expect from using Zhou Nutrition products.
Boost Your Metabolism
One of the main reasons people use Zhou Nutrition supplements is because they want to lose weight.
They know that if they can improve their metabolism, they will burn fat faster.
Improve Energy Levels
One of the biggest complaints about using conventional diets is that they often leave you feeling drained throughout the day.
However, many have found that taking Zhou Nutrition supplements leaves them feeling energized and ready to go.
Enhance Brain Function
Many people struggle with declined cognitive performance as a result of anything from natural aging to stress and fatigue.
One of the best ways to combat this problem is by improving your brain function through supplementation to stimulate the central nervous system.
Studies show that certain vitamins and minerals can enhance memory, increase focus and improve retention.
Zhou Nutrition includes these ingredients in many of its supplement formulations.
One of Zhou's leading products is the Cold Pressed Organic Black Cumin Seed Soil that can be used as a dietary supplement.
This supplement is packed with antioxidants that contain a host of nutrients that studies show are effective in supporting immune health and powerful in flushing harmful toxins from the body.
This product is made using wholly organic and sustainably sourced ingredients from Israel that contain natural elements of omega 3-6 and 9.
Backed by scientific research, these compounds have been shown to be effective in providing joint and bone support.
Therefore, between the combination of the product's powerful compounds and the evidence from scientific research, it can be believed that this product may be effective in supporting immune, gut, and joint health.
This is just one of the many popular products created by Zhou Nutrition.
Shortfalls of Zhou Nutrition
Products
While there are many great things about Zhou Nutrition products, there are also some drawbacks.
Some people find it difficult to get enough of the key ingredients in their products.
Others may not be able to tolerate the taste of some of the ingredients.
Price
The price of Zhou Nutrition products can vary depending on what you buy.
You can choose between buying individual products or purchasing a complete package.
It really depends on how much money you want to spend.
Where Can I Buy Zhou Nutrition Supplements?
You can purchase Zhou nutrition products from retailers like Amazon, Walmart, Costco, Target, Whole Foods, and more.
You can also buy them directly from the official website, Zhou Nutrition.
Final Consideration
Overall, Zhou Nutrition offers some of the highest quality supplements around.
Their products are backed by scientific research and come highly recommended by users who have tried them.
The fact that they offer such high-quality products at affordable prices makes them an excellent choice for anyone looking to make healthy lifestyle changes.
The products they offer are each made using natural and reliable ingredients and each formulation is rigorously tested.
When it comes to ethical practices and transparency, Zhou Nutrition succeeds in providing trustworthy and effective products.
They offer a wide range of products that include everything from prebiotics to probiotics.
The company has also taken steps to ensure that all of its products are safe and tested before being released onto the market.
Their products are backed by scientific research that shows they can help support healthy joints, bones, and immune systems.
If you're looking for a natural alternative to prescription medication for any of the benefits presented above, natural supplements such as those provided by Zhou Nutrition may stand to be beneficial for you.