Tracking down the best meditating statues can add a unique cultural or belief and value system to your meditation space. I will help you navigate through the current market to find the statue that is going to best serve you in your meditation practice. Throughout the myriad of items that you can add to enhance your meditation practice, a meditating statue is one of the more personal items you will acquire.
Using a Meditation Statue
A statue that you use for meditation isn´t necessarily a tool that you will actively use. It will serve more of a pleasant aesthetic purpose and also as a reminder of your constant work towards being more peaceful and more loving.
Each statue will come with a different meaning and hold it´s own meaning for you. If you choose to add a Buddhist statue into your home you will find that each pose of the Buddha has a different meaning and different energy that it emits. These include protection or peace and harmony.
Having a statue to remind you of love, of peace, and of harmony are all good things when you are settling into meditation. The statue will serve you in remembrance as you return day after day to meditate and it will aid as a willing companion in your journey.
Types of Meditation Statues
To qualify as a meditation statue we are basically looking for a statue that is a spiritual representation of something that holds meaning to us. Meditation is not integrated nor disconnected from any particular religion or group. The range of meditation touches people of all spiritualities, religions, and belief systems.
Some find their power through the Buddha statues individual representations while others connect more to an angel or a representation of Jesus. There are also statues of Hindi gods with each god representing a different aspect of life like love or chaos. Regardless of which path you are walking, you will find the meditating statue fits in well with your practice and they also make great meditation gifts!
The Buddha Statue and Meditation
As south-east Asians culture of meditation and yoga continue to sweep through our Western society, Buddhism and Hinduism have also been growing in popularity. Although they are not the largest groups in the world Hinduism, and more so, Buddhism holds a close association to meditation in Western society.
This popularity may have to do with meditation being found to have originated in India around 1500 years BCE (before common era) through the discovery of the religious texts called The Vedas.
The Vedas are a collection of hymns, poems, religious texts, mythical stories, and formulas. The Vedas are considered to be sacred by the Vedic religion, a particular sect of religious belief in India. These texts are the earliest recorded documents to have been found with meditation practices documented within them.
The Buddha Siddartha Gautama was thought to be alive in India around 400 BCE. The image of the Buddha and the statue renditions of the Buddha were said to be made during the life of the Buddha. These statues were meant to portray the Buddha´s calm, his peace, and his wisdom and other attributes depending on the pose.
Setting up Your Meditation Space
If you are adding a meditating statue to your meditation space you may be looking to set up your meditation space overall. When it comes to your meditation and setting up your space you are looking for a calm and peaceful ambiance along with reducing any environmental distractions as much as possible.
Sitting
The meditating statue adds to the ambiance and depending on your beliefs will bring in elements of serenity or protection to your practice. It is also important to acquire a good seat like a cushion, kneeling bench, or meditation chair to encourage ergonomic posture and proper spinal alignment.
Scents and Fragrances
Another of your senses that will affect your meditation practice is your sense of smell. Different fragrances can achieve different psychological results and alter your mood. If you add items to add the element of fragrance to your meditation practice it´s important to be aware of what materials they are made of.
Today, a lot of products are created with the idea of increasing profits by cutting costs and using synthetic supplements. This is rampant in the fragrance industry as well. You can look at these non-toxic scented candles and natural incense sticks to find fragrances that will be made of natural materials that won´t be harmful to your body or the environment.
You can also look into pure essential oils if you´re interested in acquiring oils that are made of pure and natural ingredients.
Sound Off
If you´re having issues with distracting sounds that are outside of your control you might consider getting a sound machine in the form of a meditation timer. These therapeutic devices will further soothe and relax you and allow you to sink deeper into meditation. It will also remove the aspect of time from your thought process because you will know you have a timer keeping track of the minutes for you.
The Best Meditating Statues!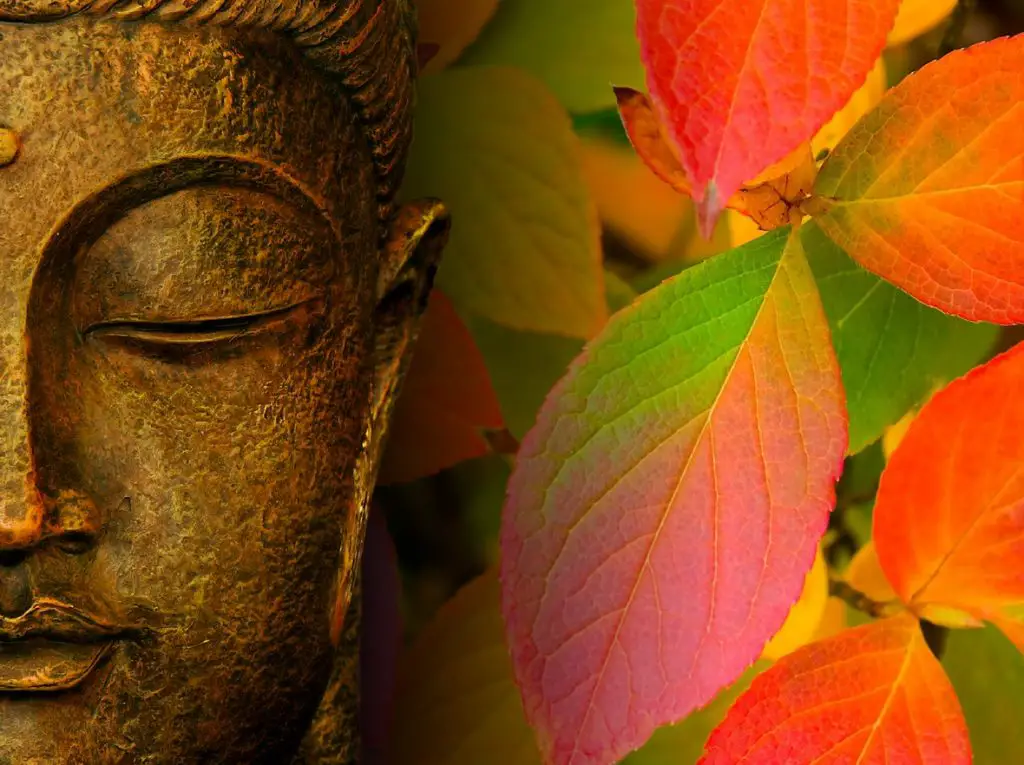 At this point, you have a solid foundation of what you are looking for in creating your meditation space overall. To look at the big picture and the end result will greatly assist you in choosing the right meditating statue for your space. You also have an idea of where meditation came from and the relation to Buddhism and Hinduism and where these statues originated from. So, let us begin!
Deco 79 Thai Buddha Meditating Statue
Deco 79´s That Buddha Meditating Statue comes from Thailand´s culture of Buddhism. Thailand is sometimes referred to as the Land of Buddhism. This beautiful rendition of the Thai Buddha is 8 inches tall and 6 inches wide and made out of polystone. The body of the statue has a deep bronze finish while the robes of the statue have a silver finish and it weighs about 1 pound.
The statue is rendered with the Buddha sitting in Meditation Buddha or Serenity Buddha pose. The pose of this statue is my favorite to use for meditation due to the calming and relaxing aspects it brings to the ambiance of my meditation space.
It is an awesome budget option and customers have stated the craftsmanship is great and the piece can pass as an artisan piece. Others state that the quality did of the piece did not live up to their expectations, with some people finding the paint of the robes and the body beginning to peel when exposed to elements like water.
As long as you don´t expect a professional cast iron bronze Buddha for the budget price then you should find that this Thai Buddha suits your needs very well. The size of the Buddha is great for an altar space where it is not too big or too small.
Pros:
Thai rendition of Serenity Buddha pose
Budget-friendly
Perfect size and weight to add into a smaller meditation space
Cons:
The paint of the robes and body can easily come off when exposed to the elements, i.e: water
Alpine´s Corporation Meditating Buddha Statue
Alpine´s Corporation Mediating Buddha Statue is the Buddha in the calm, serene pose. The dimensions of the statue are 10¨ x 8¨ x 15¨making it a larger statue that will hold more space. This statue is going to take up a decent amount of space so keep that in mind. If you have a meditating space that is outdoors, this statue would be perfect to add to your space.
The material of the statue is a polyresin and stone powder construction that is weather-proof and rust resistant. This will ensure your statue stays pristine if you choose to keep him outdoors. Customers love the look of the Buddha and although the polyresin gives it a plastic feel, the Buddha looks like stone when displayed.
The Buddha is sitting in the calm, serene pose and is holding his hands in such a way that you can place an object in his hands if you wish. Some customers have placed a candle or a crystal or some other item that holds meaning to them.
If you´re worried about the size, a lot of customers have used this indoors as well as outside. Some have said it wasn´t really big enough for the outdoor spot that they had in mind. You can always check the measurements to see what kind of space he would hold with measuring tape or a ruler!
Pros:
Larger statue, 15¨ tall
Weather-proof and rust-resistant
Can hold your meditation items like a candle or crystal
Cons:
Polyresin gives statue plastic feel although its unnoticeable while on display
Some have found it wasn´t large enough for their outdoor display – make sure to measure if possible!
John Timberland Meditating Buddha
John Timberland´s Meditating Buddha is a larger Buddha statue with dimensions of 12.5¨ x 12.5¨ x 18.5¨ and is meditating in the calm, serene Buddha pose while holding a lotus flower. This lotus flower lights up into an amber color with an LED light powered by a cord that is 6 feet long. The flower illuminates the Buddha throughout the night.
It is constructed of resin material with a bronze finish and the lotus flower has a small stream of water that flows from it as well. It comes with its own water pump and is super simple to set up. Just make sure it stays indoors!
Also, it´s recommended to use distilled water in the water system just to avoid mineral build up over time. You can also add as much water as you feel is necessary and as you add more it will increase the flow of the water, although the max flow is still just a steady trickle.
Customers have said it doesn´t come with enough polished rocks to add to the display, so you might want to have some ready! Also, customers have had issues with receiving the statue with a defective water pump or the water pump failing altogether. The good news is that John Timberland´s customer service is reportedly easy to deal with and will send you another one if you have any issues!
Pros:
Larger Buddha 18.5¨ tall
LED Lotus flower that illuminates the Buddha
Small water feature
Cons:
The water pump has been known to fail after some time
Gifts & Decor Happy Sitting Buddha
Gifts and Decor´s Happy Sitting Buddha is actually a representation of Ho Tai, who is a revered Chinese monk regarded as a Buddha. Remember, Buddha is not considered a god or even one man. Anyone can be Buddha! It is simply achieving enlightenment that would make you into a Buddha and some people dedicate their entire lives to this journey.
The big belly of the Happy Buddha is meant to represent abundance and prosperity. He is made of polyresin and is complete with a silver and black finish. The incredible smile on the face of the Buddha is sure to evoke feelings of happiness and joy. The dimensions of the Buddha are 5.5¨ x 5¨ x 5.8¨ and it weighs about 1.5 pounds.
It´s also a great option if you´re looking for a budget-friendly option as customers have been pleased with the quality of this Buddha. With it standing about 6¨ tall he will also make a perfect gift for your friends and family if you wish!
Pros:
Great meditation gift options
Evokes feelings of happiness and joy in your meditation space
Budget-friendly
Cons:
No particular cons for this product at this time
Bronze Hindu Goddess Lakshmi by Summit International
Summit International´s Bronze Hindu Goddess Lakshmi is a beautiful representation of the goddess Lakshmi that is cast in resin. The statue is handpainted with an array of colors that bring the statue fully to life. She is an original design with dimensions of 5¨ x 4¨ x 7¨ making her the perfect size for any meditation space.
Lakshmi is the Hindu goddess of wealth and prosperity, both material and spiritual, and is the most popular goddess within the Hindu culture. Bringing her into your space is meant to attract prosperity and abundance into your life.
The statue is hand-painted with carefully selected colors while the artist carefully considers the meanings behind each color that Lakshmi is wearing. Each color, each item, and every appendage hold unique meanings and representations behind them.
People have stated that the statue is relatively fragile so be careful with it! It is beautiful but it cannot take very much abuse at all.
Pros:
Beautiful, hand-painted coloring
Goddess of wealth and prosperity both material and spiritual
Cons:
The statue can be fragile – be careful!
And Off You Go!
Now you definitely have an understanding of the different types of statues you might consider as the best meditating statues for you! You also understand that there are different meanings behind each type of statue to help you determine which statue is going to most enhance your unique space. With your own personal vision of what your meditation space will look like you will now be able to easily manifest your vision into reality! Meditate well, my friends.